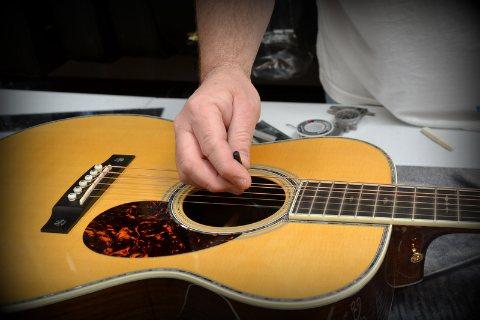 At Maury's Music, we don't just sell guitars & parts - we're also a full-service shop, dedicated to helping you customize your guitar so it's perfect- just for you! We stock a huge selection of professional grade gear & Maury knows what works best for your situation & playing style. It doesn't matter where you purchased your guitar ... Maury can perform the following modifications at reasonable rates and fast turnaround times:
Please call 610-871-1673 or E-mail us today for more information.
Sorry, we don't do repairs, but we highly recommend Brother's Music Shop, in nearby Wind Gap, PA, and Blues Creek Guitars in Hegins, PA. Tell 'em Maury sent ya!