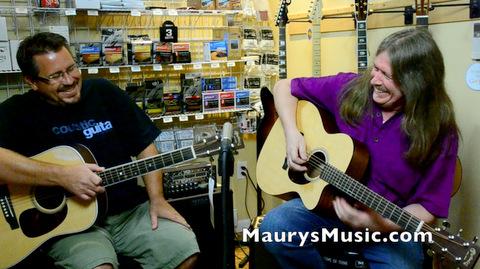 At Maury's Music, we play the products we sell. Maury has performed onstage with some very talented local musicians over the years, and they're all fans of Maury's Music. Go figure! :) Chris and Maury were bandmates in Bounty Hunter and Separate Roads, and Chris appears in many of Maury's Music's Reverend demo videos. Chris is on the Martin OMCPA4 and Maury is on the D-16RGT.
Thanks for stopping by, Chris!
Please post your comments below.