Thursday, September 01 2016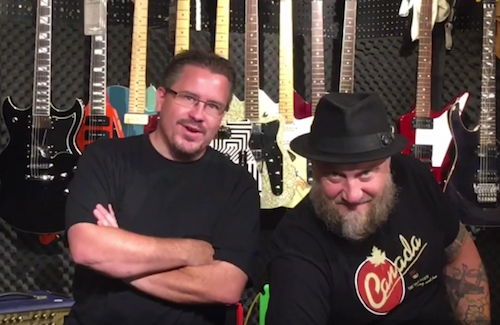 Maury's Music is proud to be a High Volume dealer for Reverend Guitars. In January of 2016, Reverend moved their operation from Michigan to Toledo, Ohio. It took us almost 9 months, but we finally got the chance to visit Ken & Penny in their new shop & we had a great time! We're excited to connect players of all levels with Reverend Guitars, and it was fun meeting the entire Reverend team. We hope you enjoy the footage. What do you think of Reverend Guitars?


Have a favorite Reverend guitar or one you've been dying to try? Post your comments below.
Cool video. I'm sure it was an awesome tour! Love my Sensei HB. The Bass Contour makes for such a full sound that many of their counter- parts lack. I would love to try them all and buy them all. I would really like to try the Reeve Gables and Billy Corrigan Models.
Posted by
Dan Cannon
on
09/01/2016 - 12:15 PM