| | |
| --- | --- |
| | Maury's Blog |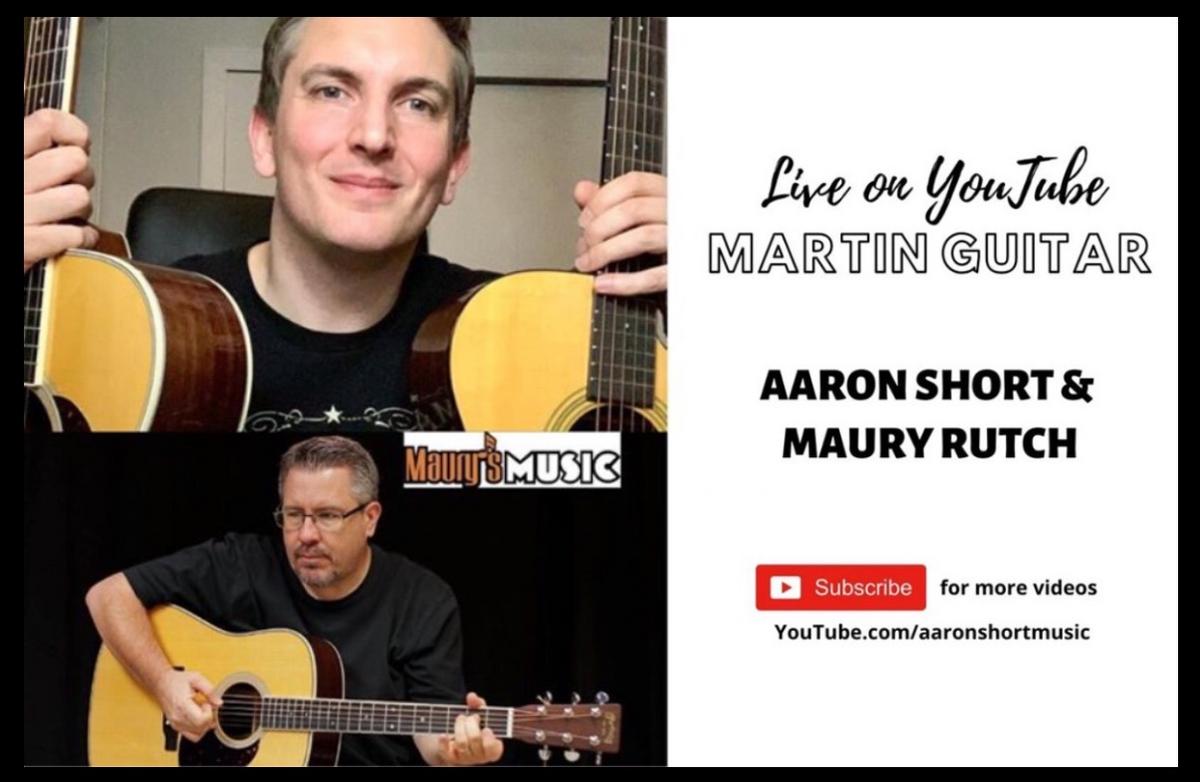 Our good pal Aaron Short is a working musician in NYC, and he hosts a wonderful YouTube channel - filled with gear demos, live concerts & fantastic interviews. Chris Martin, Larry Fishman, Lloyd Baggs & Doug Young are just a few of the guests Aaron has recently landed. In addition to these great discussions, Aaron and Maury will be spending some time demonstrating & discussing certain Martin models. We'll archive those discussions here.
Be sure to subscribe to Aaron's YouTube channel so you never miss an update.
Martin OM-28
Martin D-35
Martin D-13E
Martin OM-42
Martin M-36
Martin Junior Series

Martin SC-13E
Martin D-18 Authentic 1939 AGED

Martin D-41

Martin D-28

Martin D-16E Rosewood

Martin CEO9

Martin OMJM

Martin 000-15M

Humidity & Guitar Care

D-16E Mahogany vs D-16E Rosewood

Martin GPC-11E
Martin D-45 Fire & Ice
Martin HD-35
Martin D-18
Martin OME Cherry
Martin HD-28

Martin 000-18
Martin J-40

Spoon Phillips Q&A!
Watch the next one LIVE and join in the discussion at www.youtube.com/AaronShortMusic