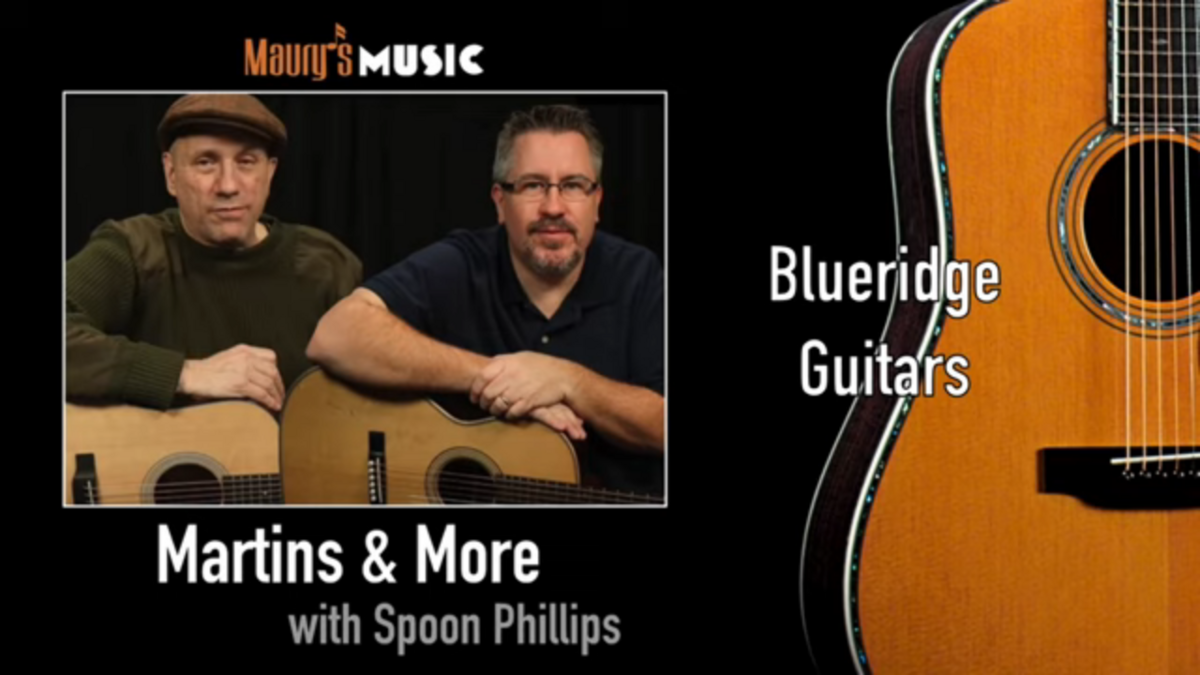 Season 1 Episode 13 of Martins & More focuses on the "More" as Maury takes us through the many offerings from Blueridge guitars. Spoon chimes in with his opinion of the unique chime in the Blueridge voice, and the many attractive features of these finely crafted instruments.

Made with traditional methods quite similar to Martin guitars, but costing a great deal less, Blueridge is preferred by many players over other brands, and has provided many Martin owners with alternative instrument for a lot less money.

Which Blueridge guitars do you own or are considering? We would love to know - post your comments below!