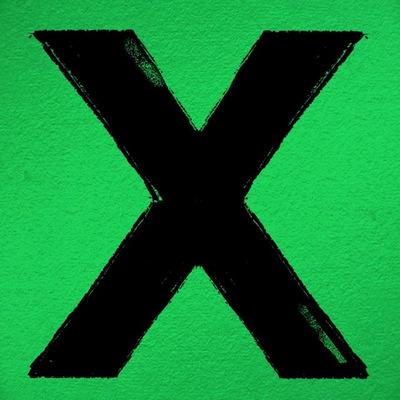 Whether you're a fan or not, over the last 4 years the name Ed Sheeran has been almost inescapable. First breaking on to the world stage at the age of 20 in 2011 with his debut album "+" (Plus), Sheeran's success has been staggering. Since then he's had both of his studio albums reach Platinum status in the United States, garnered the interest of some of the music industries most respected artists and has headlined sold out performances at some of the most venerated venues in the world, all before the age of 25.

Sheeran performing live with his personal X Signature Edition
When an artist reaches such acclaim and success so quickly, it's not hard to imagine why he would have caught Martin's attention. The company first teamed up with Sheeran a year ago for the original LX Ed Sheeran model. With a solid tone, impressive sounding pickup system and unique aesthetic influenced by Ed Sheeran himself, the original LX1E Ed Sheeran became a wildly popular and covetted guitar, selling out at most places across the country within a couple of weeks of it's initial release.
The Martin Ed Sheeran X Signature Edition

For 2015, Sheeran has again teamed up with Martin for another signature guitar, the Ed Sheeran X Signature edition. While taking many design elements from the previous Sheeran model, the X does make a few marked improvements on the original, most noticably it's solid Sitka Spruce top. The X comes stage ready with a factory installed Fishman Isys T pickup system. 100% of the proceeds from the Ed Sheeran X Signature Edition will be donated to East Anglia's Children's Hospices (www.each.org.uk).

I think the popularity of the original Sheeran model caught everyone, including all of us at Maury's Music, a little by surprise. Our stock of the original was depleted within a a few weeks of receiving them while Martin's supply dwindled even quicker. Almost 9 months after it's original release I still fielded phone calls from players across the country who were still actively looking for this instrument. Doing our best to learn from the past and because we anticipate the new Sheeran model to be just as appreciated by players as the original, we've secured as many of the Ed Sheeran X guitars as possible for our first shipments. Only time will tell whether this new model will become as hard to find as the original, but if you're interested in getting one of these guitars it's probably best to do so quickly.