Wednesday, September 16 2015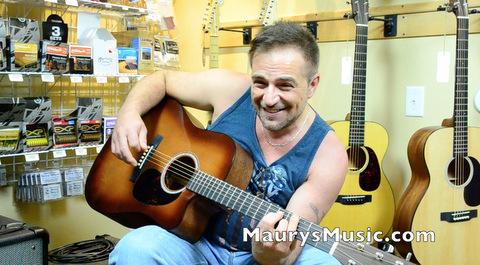 Jamie's been in several local bands over the years, including Kartune, Remember When, Off limits, Streetwise, East Patterson St. band, New York sound machine, and he can be found onstage these days with Sweet Revenge. He sits in with the Shellshocked Churchhills on occasion, and today he dropped by to check out a Martin DCPA4 Shaded. Thanks for stopping by!
Please share your comments below.
Well Done Jamie !!! So Nice to See You Smile !!! 😎🎶🎸😎
Posted by
Jodie Long
on
09/17/2015 - 07:17 PM
Thanks you Jodie Long.it's always fun. With the easy financing and payment plans I know it won't be long until I'm bringing that beautiful guitar home.
Posted by
James Jannazzo,
on
10/23/2015 - 10:49 AM