Thursday, January 26 2017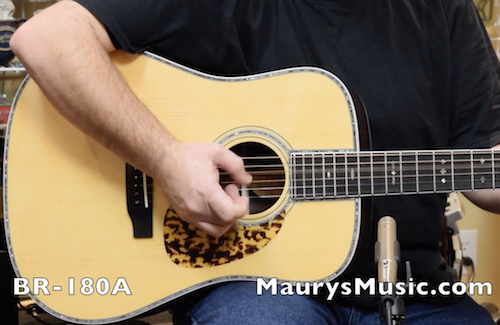 One of our customers requested a comparison video. He wanted to hear the differences between the Blueridge BR-140A and BR-160A. We said give us 24 hours and we'll do the BR-180A too. These 3 guitars are very popular sellers for us. They all have solid Adirondack Spruce tops with scalloped braces. The differences can be found in the back, sides & ornamentation.
The BR-140A has solid mahogany back & sides with faux tortoise binding. The BR-160A has solid Indian rosewood back & sides, with herringbone binding. The BR-180A also has solid East Indian rosewood back & sides, but adds abalone pearl binding. Which one do you prefer & why? Please post your comments below.