Thursday, November 08 2018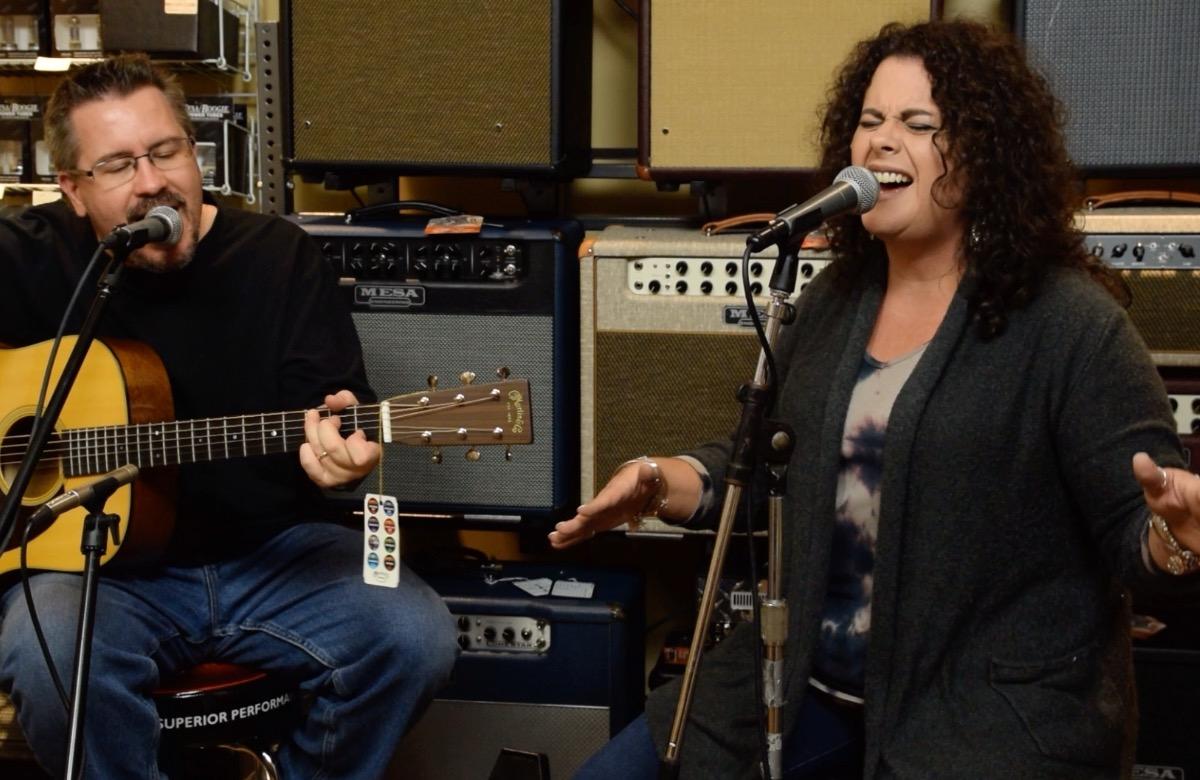 Angela Lopata is from Andreas, PA & has been the vocalist for many local bands over the past 20 years, including Sleeping with the Fishes, Sam the Butcher, Seperate Roads (with her pal Maury 😊) and currently Abandoned Rails with Steve Stahler and Cole Gursky. Sounded great, Angela - thanks for dropping by!
What a beautiful voice, you guys sound great together.
Posted by
Payne Shelton
on
11/19/2018 - 10:10 AM