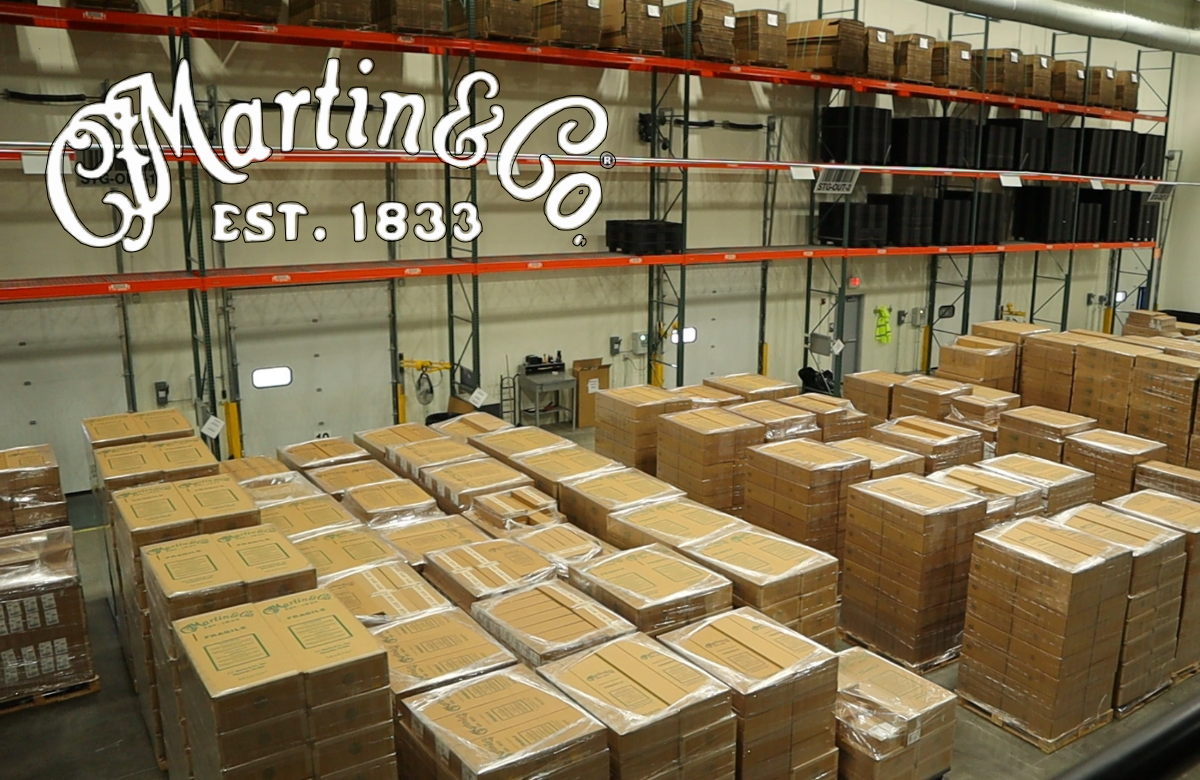 Martin moved into their new distribution center in October of 2021 - and it's enormous! The super-huge facility is a brand-new state of the art warehouse, where Martin stores their guitars - and everything else... and we mean everything! Whether it's accessories like polishes & cloths, gigbags & cases, strings for resale and production. You name it - it's here. Martin also has an area for storing cases, seasoned wood that's been sanded at the factory but not yet needed in production ... and there's even a giant area where raw wood is stored as lumber, before it even gets to the factory, a few miles away.
Rick Johnson & his crew were kind enough to show us around, and we're very grateful for the opportunity. Phil & Todd gave us a great bit of information during our tour, and it was so much fun peeking behind the scenes. Martin ships more than 70,000 guitars a year. If you're curious to see where the wood is stored & where those guitars start their journey - check out our video footage... complete with soundtrack by our pal Spoon Phillips. You'll find all of his music at TSPguitar.com


We personally pick up our inventory 4-5 times a month.


All guitars are stored within easy reach.


This area is for accessories & gear.


Look at all of those strings!


Here's the area where Martin stores sides, backs & tops.


All of the cases Martin needs for production & resale can be found here.


Martin has an entire area dedicated to raw lumber storage.


This raw lumber will eventually travel to the nearby Martin factory in Nazareth.


Here are all of the guitars waiting to be shipped out this week!