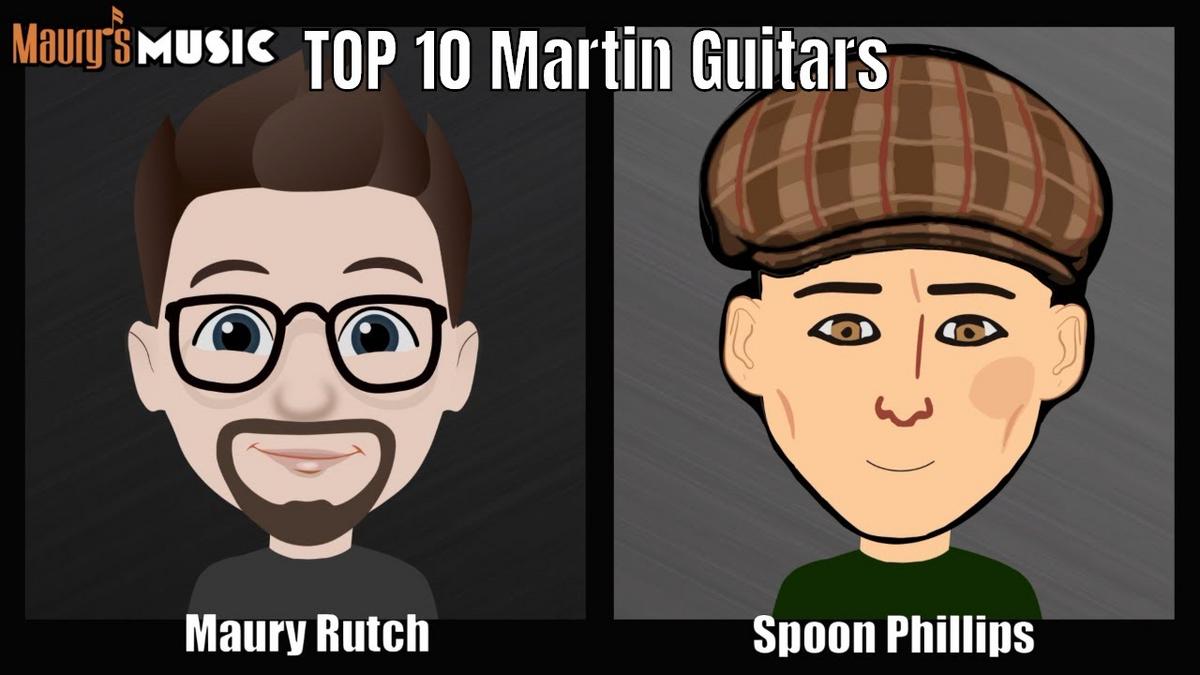 Season 2 Episode 2 of Martins & More was challenging for Spoon, as Maury asked him to name his Top 10 Martin Guitars, so they could compare them with Maury's Top 10 Martin Guitars.

After agonizing over what guitars would make the list and which ones had to be left out, Spoon decided to focus on Martin guitars that are currently available for sale from C. F. Martin & Co., which have impressed him for various reasons in recent years.

Can you guess which guitars made Spoon's list? How many Dreadnoughts and how many OMs? How many smaller sizes made the list? How many limited editions???

Can you guess which Martin model Spoon would add to the list if it "goes up to eleven?" Well, you will have to wait for that last one. Maury and Spoon had so much fun with this topic that they had to split it into two parts! Part II will feature Maury's Top 10 Martins list, with each mentioning their "goes up to eleven" extra guitar at the end of that episode.