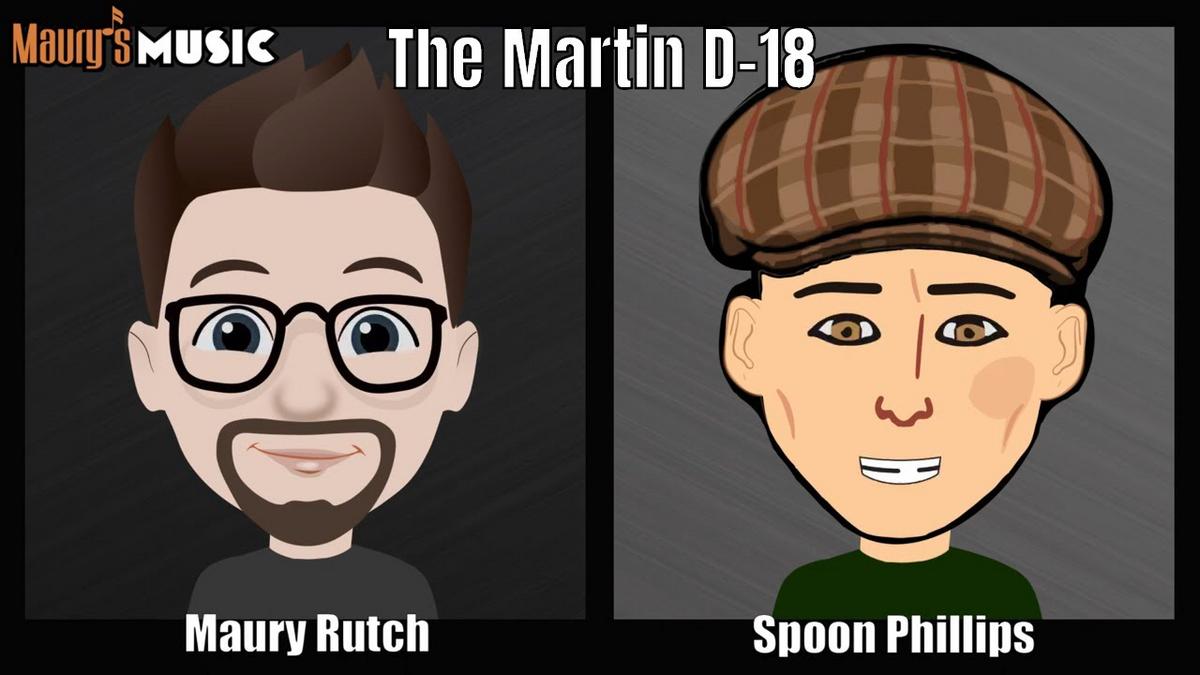 Season 2 Episode 5 of Martins & More features the iconic D-18, which set the world-wide standard for what an excellent mahogany Dreadnought should be, from long before Martin even had a "Standard Series." Thanks to anonymous listener X for requesting this topic!

Spoon takes us through the fascinating history of the D-18 and Maury joins in with his own perspective of the various D-18 models available in recent years, as well as the differences between today's Standard Series stalwart and the versions that came before it.

Who is your favorite artist who plays a D-18? Maybe they were mentioned in this awesome overview of one of the most popular Martin guitars ever made in any era, the legendary D-18! And please let us know your thoughts below, or in the Comments section under the YouTube version of this podcast.