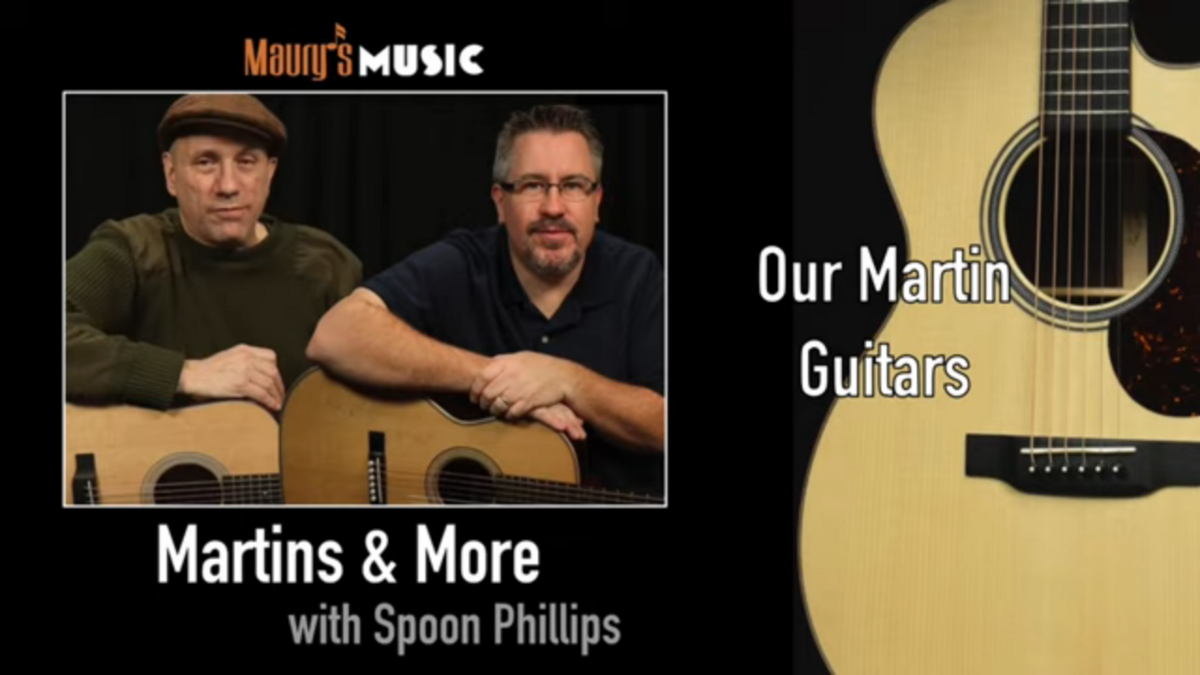 Season 1 Episode 12 of Martins & More gets down home and personal, as Maury Rutch and T Spoon Phillips share stories and details of their personal Martin guitars. Thanks to listener John, for requesting this topic!

As the owner of Maury's Music you might say Maury has owned many hundreds of Martin guitars, and played just about every one of them – the lucky dog. Which Martin guitar remains closest to his heart?

Spoon has only owned some two-dozen Martins. But he feels that is a good start, while easily naming others he would love to own. Which of Maury's or Spoon's Martins would you love to own? We would love to know - post your comment below!

Martins & More Pop Quiz!
Who has owned a Martin OM-28V? A)Maury B) Spoon C) All of the above
Who has owned a Martin 00-28VSMM? A)Maury B) Spoon C) All of the above
Find out the answers in this fun and informative podcast.